You have made an excellent choice. This vendor scored highly in several areas covered by Magellan. Including country support, employment types covered and payment methods. Learn more about this awesome company below and schedule time to speak with one of their representatives with the click of a button.
Check what they offer and book an appointment with them with a click of the button.
Hire anywhere,thrive everywhere
Meet your trusted partner for expanding teams across borders.Hire, pay, and care for talent around the world with Oyster. Book Appointment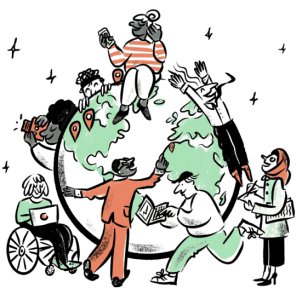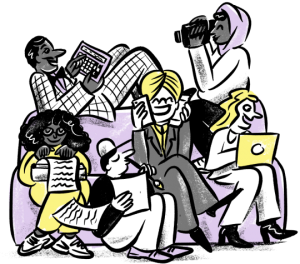 Who We Our
Back in 2019, Oyster began with a question: How can we make global employment easier for companies and talented workers? Building an all-star team shouldn't be limited by borders. We're on a mission to make it easier than ever for growing companies to hire, pay, and take care of brilliant employees—wherever they are in the world. Today, our fully-distributed team is based in 60+ countries and this number is expanding every week. We embrace the benefits and opportunities that come with global employment—and we're working together to provide them to you too. Learn More
Oyster for Impact
We have a soft spot for other impact-driven companies. If you're a certified nonprofit or B Corp, enroll in Oyster for Impact to unlock discounts for our platform, access educational resources, and more. Oyster takes care of your global employment needs in 180+ countries—from hiring compliantly to providing localized benefits—so you can focus on building an all-star team to drive your mission forward.
https://cdn.embedly.com/widgets/media.html?src=https%3A%2F%2Ffast.wistia.net%2Fembed%2Fiframe%2Fikj4tl7rzh&display_name=Wistia%2C%2BInc.&url=https%3A%2F%2Foysterhr-1.wistia.com%2Fmedias%2Fikj4tl7rzh&image=https%3A%2F%2Fembed-ssl.wistia.com%2Fdeliveries%2F0d1c77e9d7af8c51f50efee8ea617f00.jpg%3Fimage_crop_resized%3D960x540&key=96f1f04c5f4143bcb0f2e68c87d65feb&type=text%2Fhtml&schema=wistia&wvideo=ikj4tl7rzh
Frequently Asked Questions
What countries can I hire in with Oyster?
Oyster is growing rapidly and we keep adding new countries to ensure we get the best talent everywhere. To keep you updated, we have created our Country Availability page which shows all the countries Oyster can hire in. If you don't see the country you are looking for, please get in touch as we are constantly adding new countries.
How much does Oyster cost?
What is Oyster for individuals?
The future is distributed
Oyster opens up a whole new world of distributed teams and opportunities, where companies can hire brilliant people, wherever they are in the world. It's better for business. Better for people. And better for the planet. Book Appointment
Some more vendor's you might like